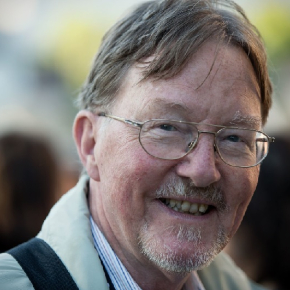 © Piet van Leeuwen
Piet van Leeuwen, winner of the 2019 Alwin Mittasch Prize
The 2019 Alwin Mittasch Prize was awarded to Professor Piet W.N.M. van Leeuwen, holder of a Chair of Attractiveness at the University of Toulouse working in the Laboratory of Physics and Chemistry of Nano-Objects (INSA Toulouse/CNRS/UT3 Paul Sabatier).
The German Catalysis Society (GeCatS) and DECHEMA - Gesellschaft für Chemische Technik und Biotechnologi e.V. - awarded him this internationally renowned prize for his groundbreaking contribution to the molecular understanding of organometallic complex catalysis and its transfer to industrial hydroformylation.
The award ceremony took place at the 2019 EuropaCat on August 23rd 2019 in Aachen.